The following information is located at : https://support.google.com/mail/answer/1721977?hl=en
---
"Multiple sign-in is most convenient to use on devices that you don't share with other people (where you won't need to sign out to let others access their own accounts). If your friend needs to check their email on your device, you can always open an Incognito window or another browser to avoid signing out of your accounts.

Sign in to additional accounts
1. Sign in to a supported Google product.
2. Click your name or email address at the top of the page.
3. Select Add account from the drop-down menu.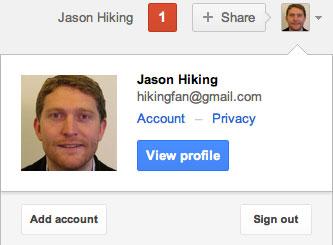 4. On the page that opens, enter the email address and password for another account you wish to access, and click Sign in.

Switch between accounts
Once you're signed in to more than one account in the same browser, you can easily switch accounts. Just click your name or email address at the top and click on the email address you'd like to sign in to.